Your phone is your lifeline to the outside world; you use it to make calls, take pictures, text, visit social media sites, and scroll through the internet. As much as we don't want to admit it, we need our phones. They are the expensive, tiny computers we take with us everywhere we go, with uses for work, entertainment, and communication. That's why when your phone breaks, it is a costly hassle to purchase a new phone and transfer the data. Instead, enlist the phone repair services of 911 Phone Repair in Oklahoma City, your one-stop shop for cell phone repair. At 911 Phone Repair, we know having a broken phone is an emergency—a 9-1-1 emergency! We recognize the importance of your phone in your everyday life, and that you can't wait days for it to be fixed. At 911 Phone Repair in Oklahoma City, we will thoroughly and expeditiously repair your phone to get you connected again, fast!
Phone Repair In Oklahoma City
Phones today are sophisticated machines and require an expert to properly fix them. At 911 Phone Repair, we are Oklahoma City's answer to a phone that needs fixing! Our experts are specifically trained to repair all types of cell phones, including Smartphones, iPhone, and Androids. At 911 Phone Repair, we know how much you rely on your phone, and our goal is to get it back to its proper functioning in an efficient, timely manner. Trust 911 Phone Repair, Oklahoma City's answer to broken cell phones!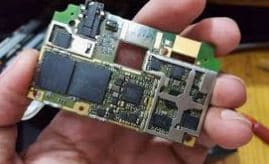 Cracked the screen on your new iPhone? Accidentally dropped your Android phone and now it won't turn on? Did you spill water on your Smartphone? Call 911 Phone Repair for these emergencies! At 911 Phone Repair, we are Oklahoma City's experts in cell phone repair. Bring your phone in to us for a diagnostic check-up and in most cases, we can have your phone back to you in a matter of minutes, not days! Don't let a damaged or broken phone ruin your day; bring it by 911 Phone Repair for the ultimate in quick, complete cell phone repair in Oklahoma City!
At 911 Phone Repair, we do it all! Whether you own a Smartphone, iPhone, Android or other type of cell phone, our expert repair staff can determine the problem and provide you with a solution. Why buy another expensive phone when we can fix yours? Save yourself the cost and hassle of transferring all your information to a new phone when your current phone can be like new again! Whether your phone is experiencing audio issues, button malfunctions, or a cracked screen, 911 Phone Repair can help. Cell phone repair in Oklahoma City has never been easier; let 911 Phone Repair be your one-stop shop for all your phone adjustment needs!
Why You Should Choose Us
Why use 911 Phone Repair to rehab your Phone and Tablet? Our cell phone technicians are the very best, and our outstanding reputation as Oklahoma City's premier phone repair company is the result of their expertise. Our friendly, knowledgeable phone techs can determine your cell phone's issue, give you a time frame and cost regarding its repair, and then return it to you as if it were new again! 911 Phone Repair offers fast, efficient, comprehensive work, and we stand by our excellent repair of iPhone, Androids, Smartphones, and other cell phones.
Affordable Repair
In today's "disposable" world, you break an item and you replace it. But why replace something that can be easily and inexpensively repaired? At 911 Phone Repair, we can save you the expense of buying a new phone when yours suddenly stops working. Whether you are having speaker issues, connectivity problems, or the thing just won't turn on, at 911 Phone Repair we can quickly assess the situation, and have it repaired, in about the same time as going to buy a new one! When you think phone repair in Oklahoma City, think 911 Phone Repair, your hometown repair store for all types of cell phone brands.
You plug in your cell phone to charge and find it's not taking a charge. Your Wi-Fi just isn't connecting, or you accidentally washed your phone with your favorite jeans. Your phones speakers don't work, or suddenly, your cell's camera stops taking pictures. We've all been there! How can you address these cel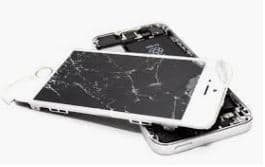 l phone malfunctions? 911 Phone Repair, of course! As a leader in iPhone, Smartphone, and cell phone repair in Oklahoma City, 911 Phone Repair can do it all. Bring your broken or damaged phone to us and our talented team will restore it for you—affordably, quickly, and with limited downtime. Got a phone emergency? Call 911 Phone Repair!
The world revolves around communication, and our cell phones are an imperative part of our communication with others. We use our cell phones to conduct business, and to keep us in touch with our loved ones. Imagine not having your phone for days—a scary thought! If your cell phone, Smartphone or iPhone is in need of repair, there's only one place to go—911 Phone Repair, Oklahoma City's answer to phone repair! We feature skilled, helpful technicians to ensure your phone gets fixed as quickly as possible.
Call 911-Phone Repair Service in Oklahoma City
Cell phones are intricate machines and require special care. At 911 Phone Repair, we specialize in all types of phone restoration, from broken screens to sticky buttons to damaged charging ports, we can fix it! If your Smartphone, iPhone, or cell phone, any make or model, needs repair, bring it to us at 911 Phone Repair, Oklahoma City's smart choice for cell phone repair!
Remember the days when you used to call someone's home phone, leave a message, and then wait for them to call you back? Those days are long gone for most of us, and now technology has given us the opportunity to contact people through calls, texts, emails, pictures, and social media—all on one portable, personal device! While technology is amazing, it is always advancing, and when your cell phone stops working, you need someone who understands this advancing technology to help repair your phone. This is where 911 Phone Repair can help—our trained technicians can repair all types of phones, including the newest iPhones and Smartphones. Don't resort to 1980's communication—get your cell phone fixed by the experts at 911 Phone Repair!